Did Griselda Records Revive Hip Hop?
In the ever-evolving landscape of hip-hop, Griselda Records has emerged as a force to be reckoned with. Founded by Buffalo-based rappers Westside Gunn, Conway the Machine, and Benny the Butcher, has breathed new life into the genre with their raw and gritty lyricism, vintage production style, and unwavering commitment to the essence of hip-hop. In this blog article, we will delve into the rise of their music, explore their unique sound and style, and shed light on the impact they have made in the music industry.
The Rise of Griselda Records
Griselda Records, named after the notorious Colombian drug lord Griselda Blanco, was formed in 2014 by three childhood friends: Westside Gunn, Conway the Machine, and Benny the Butcher. Hailing from Buffalo, New York, a city that had long been overlooked in the hip-hop scene, the trio set out to create a movement that would put their city on the map.
Initially releasing a string of mixtapes and underground projects, Griselda Records started gaining recognition for their unfiltered and authentic approach to rap. Their music, characterized by vivid storytelling, menacing beats, and a gritty street aesthetic, resonated with a generation hungry for substance and lyricism. As their fan base grew, so did the anticipation for their official studio albums.
Musical Style and Impact
Griselda Records is often celebrated for their throwback sound, reminiscent of the golden era of hip-hop in the 90s. Their production style, largely handled by in-house producer Daringer, features heavy use of soul samples, hard-hitting drums, and a distinct lo-fi aesthetic that adds an air of nostalgia to their music. This commitment to traditional boom-bap beats sets them apart from many of their contemporaries and has been a refreshing change for hip-hop purists.
Lyrically, Griselda Records artists have an unmatched ability to paint vivid pictures of their street experiences, delivering gritty tales of survival, resilience, and the harsh realities of their environment. Their rhymes are intricate and often laced with intricate wordplay and metaphors, showcasing their mastery of the craft.
Beyond their musical contributions, Griselda Records has disrupted the music industry in other ways. Their independent approach to releasing music and building their brand has garnered attention and admiration from both fans and industry insiders. They have remained steadfastly independent, resisting major label deals in favor of maintaining creative control over their artistry. This autonomy has allowed them to cultivate a dedicated following and establish themselves as a force to be reckoned with in the hip-hop landscape.
Collaborations and Collective Success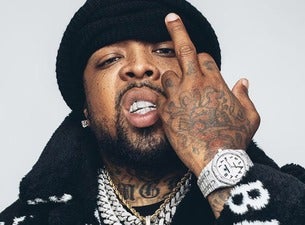 In addition to their solo work, Griselda Records has fostered a sense of camaraderie within the collective. The trio, Westside Gunn, Conway the Machine, and Benny the Butcher, often feature on each other's projects, creating a cohesive sound that further strengthens their movement. They have also collaborated with a diverse range of artists, both within and outside the hip-hop genre, including the likes of Eminem, Freddie Gibbs, and Black Thought, among others. These collaborations have helped expand their reach and solidify their position in the industry.
Looking Ahead
As Griselda Records continues to gain momentum, it is evident that their impact on hip-hop extends far beyond their immediate success. Their dedication to authenticity, uncompromising approach to their craft, and unapologetic embrace of their roots have inspired a new generation of artists to reclaim the essence of the genre. Moreover, their commitment to staying independent serves as a testament to the power of artistic autonomy in an industry often plagued by commercial pressures.
---
Reader's opinions
---