If hip hop had a face, it would be Da Inphamus Amadeuz. The rapper turned director, now disk jockey and more is set to return to his original roots. A lyricist, with his up coming release "Any Day Now (The Sequel)"
The 11 song effort is already receiving early rave reviews. The project covers all topics from social injustice, relationship issues to parenting. It also adds splashes of authentic Bronx hip hop while giving the listener insight into Inph's up bringing.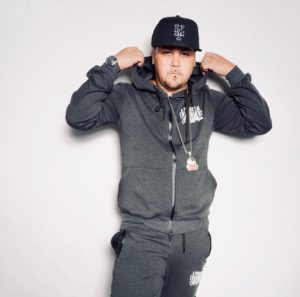 During the recent pandemic, Da Inphamus Amadeuz stayed busy. Developing his own show alongside Boom Bap Nation which has given a platform to legendary artist. The weekly live stream gave fans insight and the artist careers. It also gave them a chance to interact by joining the interview and asking a question of their own. The show is now also syndicated on multiple FM radio stations nationwide
Fans have enjoyed multiple aspects of his career. From being featured on National Geographic to his weekly mixes on SiriusXm. He continues to engage with audiences and give them the content they deserve. More so, he hasn't forgotten where he came from. Continuing to give the next group of unsigned talent opportunities and room to grow their careers.
As music blossoms, so does he. Fans are excited to get their hands on this new project. In the mist of a time where meaningful content is needed, the project can be a breathe of fresh air. Looking in different directions for music to help them get through their daily activities
---
Reader's opinions
---