Paul Reubens, actor best known as Pee-wee Herman, dies at 70
Actor Paul Reubens, who came to fame in the 1980s as children's TV star Pee-wee Herman, has died years after a cancer diagnosis, his team said Monday.
He was 70.
"Last night we said farewell to Paul Reubens, an iconic American actor, comedian, writer and producer whose beloved character Pee-wee Herman delighted generations of children and adults with his positivity, whimsy and belief in the importance of kindness," according to a statement posted to his Facebook.
"Paul bravely and privately fought cancer for years with his trademark tenacity and wit. A gifted and prolific talent, he will forever live in the comedy pantheon and in our hearts as a treasured friend and man of remarkable character and generosity of spirit."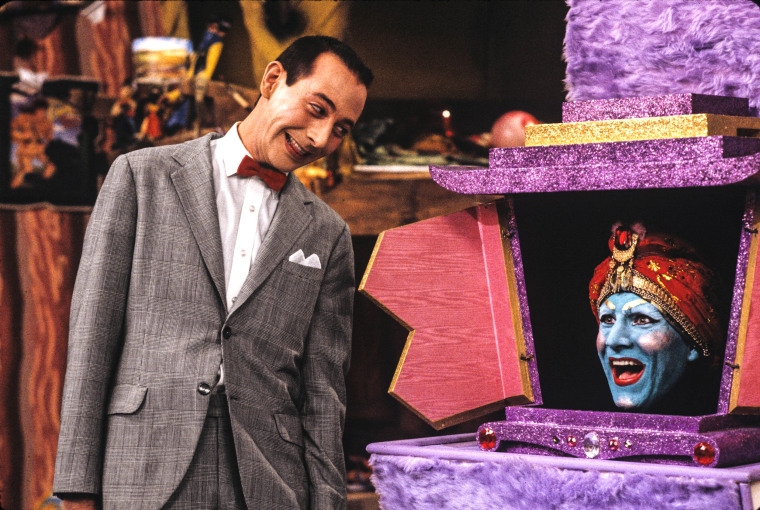 It had not been previously disclosed that Reubens was diagnosed with cancer.
The announcement of his death included a personal statement from the actor, explaining why he had kept his medical condition under wraps.
"Please accept my apology for not going public with what I've been facing the last six years," he wrote. "I have always felt a huge amount of love and respect from my friends, fans and supporters. I have loved you all so much and enjoyed making art for you."
Reubens rocketed to fame for creating the sarcastic but good-natured man-child Pee-wee Herman, a character whose red bowtie and sneering catch phrases — "I know you are, but what am I?" — were ubiquitous in the '80s and early '90s.
Pee-wee was the star of a Los Angeles stage play produced by Reubens that gained enough of a following that HBO recorded and broadcast a performance in 1981.
That eventually led to Reubens' big break, the 1985 movie "Pee-wee's Big Adventure," helmed by first-time feature film director Tim Burton. The movie followed Pee-wee's surreal and slapstick journey to find his missing bicycle and, while a modest box office hit, became a cult favorite.
The success of "Pee-wee's Big Adventure" led to Reubens landing a Saturday morning CBS show, "Pee-wee's Playhouse." The live action show was a hit with kids and adults alike and ran from 1986 to 1991.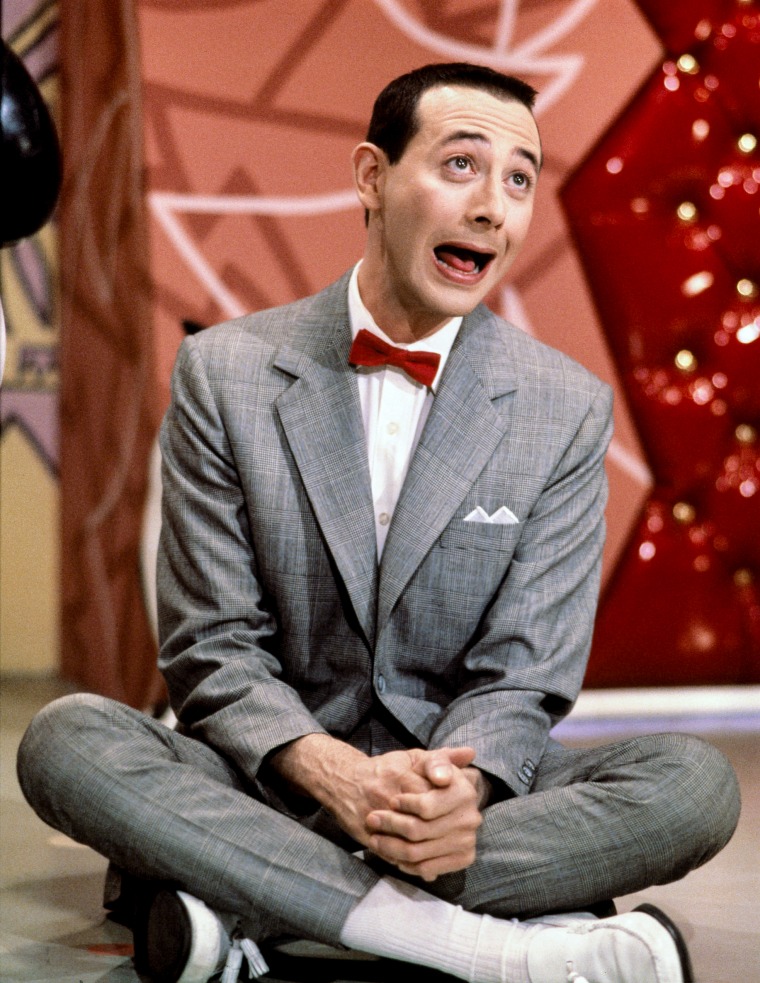 But Reubens' rise to fame was halted in 1991 after he pleaded no contest to indecent exposure at an adult movie theater in Sarasota, Florida.
Then in 2004, Reubens was sentenced to three years probationafter pleading guilty to a misdemeanor obscenity charge involving photographs of minors engaged in sexual conduct that were seized from him.
Those brushes with the law dented but didn't derail Reubens' career.
He returned to the big screen following the indecent exposure incident with a cameo as the Penguin's father in Burton's 1992 blockbuster sequel, "Batman Returns." That same year, he fully shed his Pee-wee persona by playing a snarling blood-sucker in the "Buffy the Vampire Slayer" film.
Reubens won critical acclaim in 2001 for playing a drug-dealing hairdresser in the movie "Blow," starring alongside Penelope Cruz and Johnny Depp.
His TV credits included appearances on "30 Rock," "The Blacklist" and "Gotham."
"Paul Reubens was like no one else — a brilliant and original comedian who made kids and their parents laugh at the same time," late night comedian Jimmy Kimmel said in a statement.
"He never forgot a birthday and shared his genuine delight for silliness with everyone he met. My family and I will miss him."
Comedian and podcaster Conan O'Brien recalled "the magic, generosity, artistry, and devout silliness of Paul Reubens."
"Everyone I know received countless nonsensical memes from Paul on their birthday, and I mean EVERYONE," O'brien said in a statement. "His surreal comedy and unrelenting kindness were a gift to us all. Damn, this hurts."
Credit: NBC News
---
Reader's opinions
---